Mothernode CRM makes searching for records fast and easy. Each module available in the main menu gives you access to a main listing screen for that module. The example below if for customer accounts.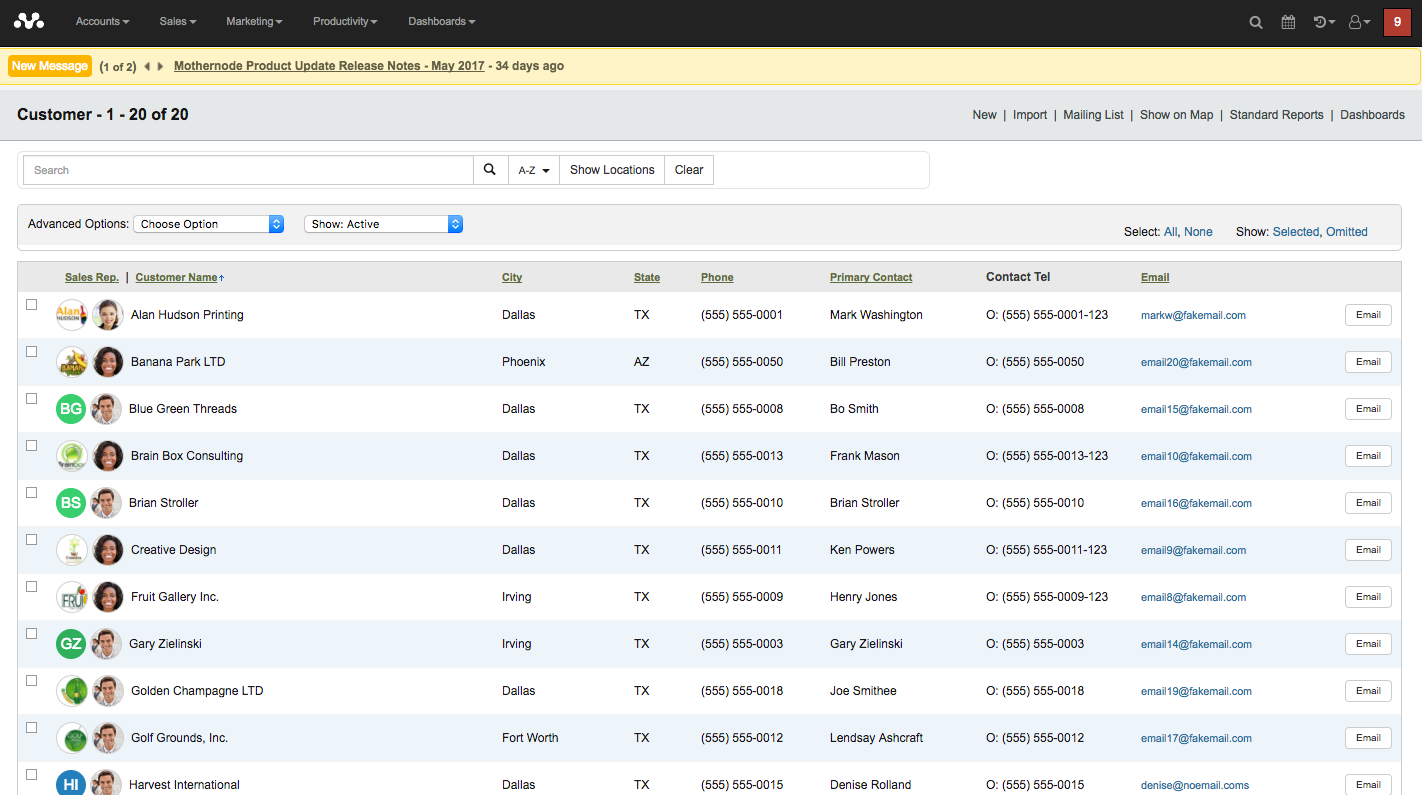 Searching for a Single Record
The Mothernode Search bar is located in the top left section of every listing screen. Once you begin typing the name of the customer you are looking for, the search will auto suggestion one or more records that include the characters in your search. The more characters in your search, the more refined the results will be.

Clicking on the auto suggested search result will access the corresponding record.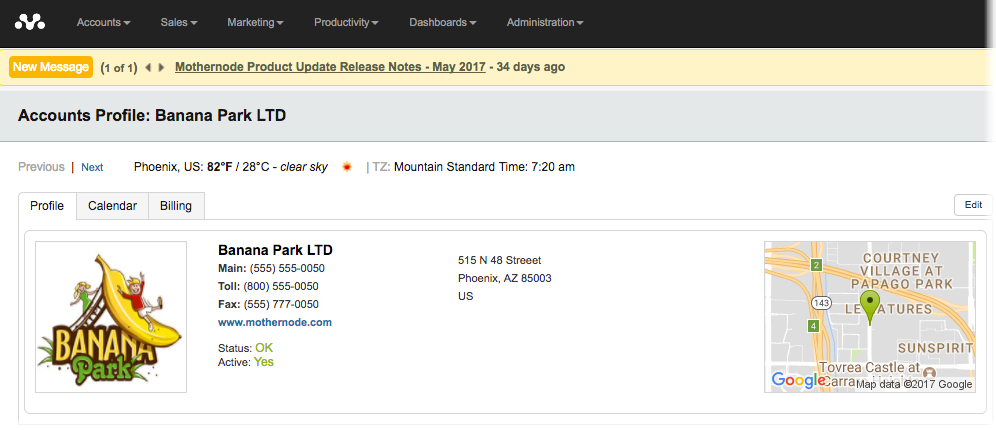 Searching for Multiple Records
In the event you would like to call up more than one record, repeat the same process, but don't click on an auto completed result.

Click the search icon or press enter. Either of these actions will return a listing of records that contain the sequence of characters you are looking for.