After creating one or more invoices in Mothernode CRM, users can post the invoice to their Xero accounting software. Users also have the option to apply the payments in Mothernode and have them post in Xero.
Posting Mothernode Invoices to Xero
The following steps demonstrate how to post one or more invoices from Mothernode to Xero. These  steps assume you have created invoices in Mothernode and are ready to post them to Xero.
Click the Accounting Tab in the main menu
Click Invoices to access your listing of Invoices
In the invoices listing screen, click Sync with Xero in the top right corner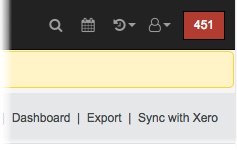 4. In the Export Invoices Screen you will see a listing of invoices that are eligible to be posted to Xero. This list excludes previously exported records. You can choose one or many invoices from the list to post.
For single records, check the Select box and then click Sync Selected
For multiple records click Sync All

5. You will receive a confirmation that the invoice(s) posted to Xero. The most recent batch posted is indicated in yellow highlight. You can click View Records to view the in the invoices posted. The number of records is indicated in the # of invoices column for easy reference.

7. Access your Xero Account to view the recently posted invoices. You can view them under Accounts>Sales.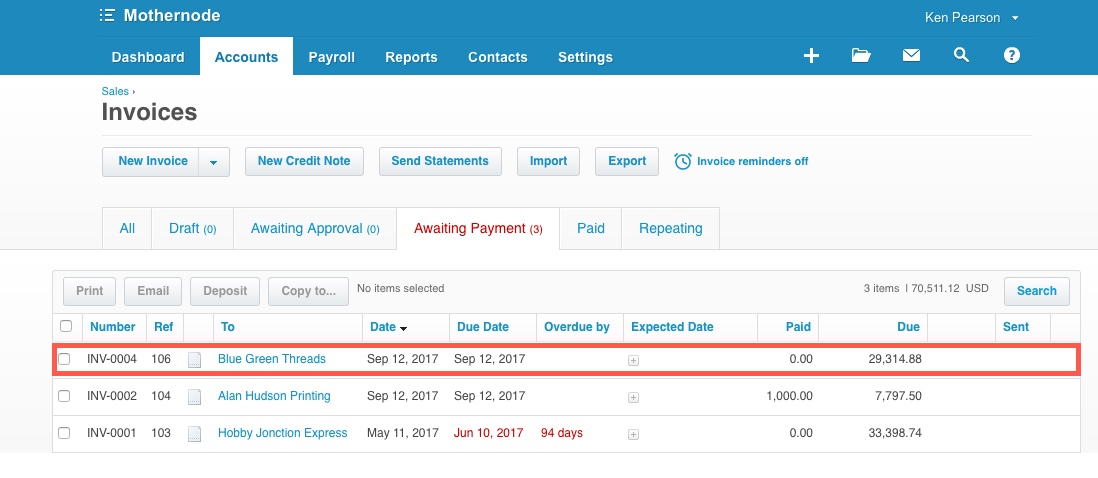 Click the invoice to inspect the details. The comparison below display the identical data in both Mothernode and Xero.