When updating a large number of Products and Services items, Mothernode CRM provides a time-saving method that leverages export and import functions.  Simply filter and export your Products and Services list, update the products and services items in the excel export, and re-import the list (be sure to check the Update Duplicate Record checkbox so the system will know that it's an update import instead of new products and services).
First, export the Products and Services items that you would like to update. Depending on how many items you have in your Products and Services list, you may export the entire list or filter your list first before exporting. You can filter using the Category dropdown menu, or by selecting specific items, and then selecting Show Selected from the 3-dot menu in the upper-left: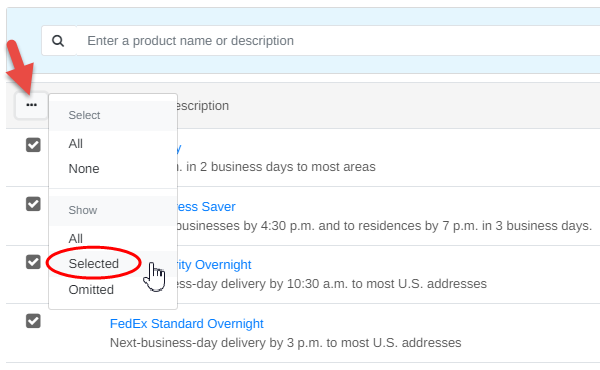 Next, click Export in the upper-right:

Your Products and Services list (or filtered list) will now download as an Excel file. For very large exports, you may be notified that the export will be processed and then emailed to you.
Make the required updates and re-save the excel file.
Please Note: Do not update the Name and Category fields using this method, as Mothernode uses these fields to match the records in the system with the data in the spreadsheet.
To import the updated excel file, click Import List in the upper-right.
Click the checkbox next to Update Duplicate record with Same Name and Category: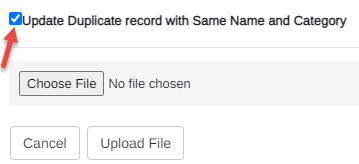 Choose the updated excel file and click Upload File, followed by clicking Import to complete the update process.