For Mothernode customers who manufacture goods, whether it's standard or custom products, Mothernode CRM includes additional, optional features that allow users to include more specific product details that can be used as reference material throughout the production process. Construction Details provide Mothernode users with the ability to upload construction and product drawings in quotes, orders, and inventory records.
Unlike attaching files to transaction records or uploading a product image, Construction Details allow users to add multiple drawings, from one or more files, that are included in the Shop Production Order (SPO). These drawings become part of the BOM information and fabrication guidelines. The image below demonstrates the BOM on the left and the Construction Details shop drawing on the right.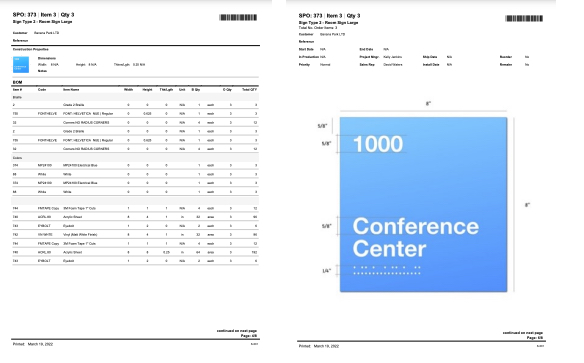 Adding Construction Details
Users can add Construction Details via 2 different areas.
In the line item. This is ideal for ad-hoc or custom order items with unique construction properties.
In an Inventory record. This is ideal for standard products or custom configured products that are often sold or reordered. (Recommended for products that meet these criteria.) Note: When adding Construction Details to Inventory items, only the shop drawing tab is available.
NOTE: Shop Drawings are also accessible from the Inventory BOM windows in both line items editing and inventory BOM windows.
Adding Construction Details to Line items
Users can add construction details to lines items in quotes and orders after the line item has been created.

Add a line item
Click Construction Details in the corresponding line items
Upload your artwork and messaging
Adding Construction Details to Inventory
Users can add Construction Details to Inventory records. These documents will be accessible in the corresponding transaction each time the lone item is added to a quote or order.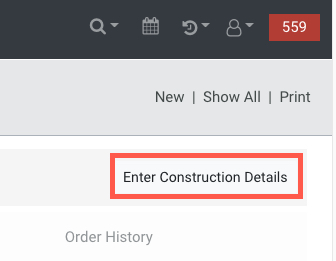 Open an existing inventory record or create a new inventory item
Click Construction Details in the top right corner of the record
Upload your artwork
Construction Details Overview
Default tab that displays shop drawings
Upload a new shop drawing (add multiple shop drawings
Remove an individual file
Remove all files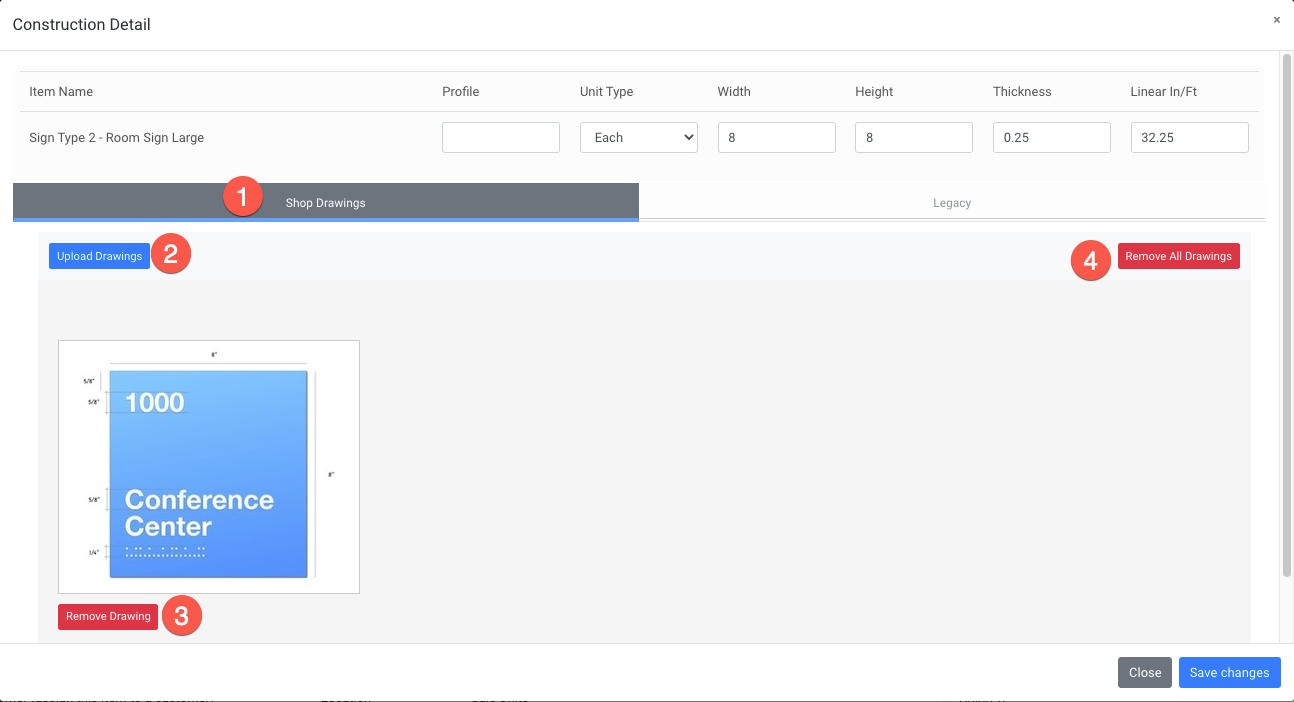 Copy Lists
Construction Details allow users to add individual messaging to each unique product. Users can add individual messages or upload an XLS message list applicable to the corresponding line items.
Upload messages from an XLS document
Add individual messages one at a time
Edit or remove messages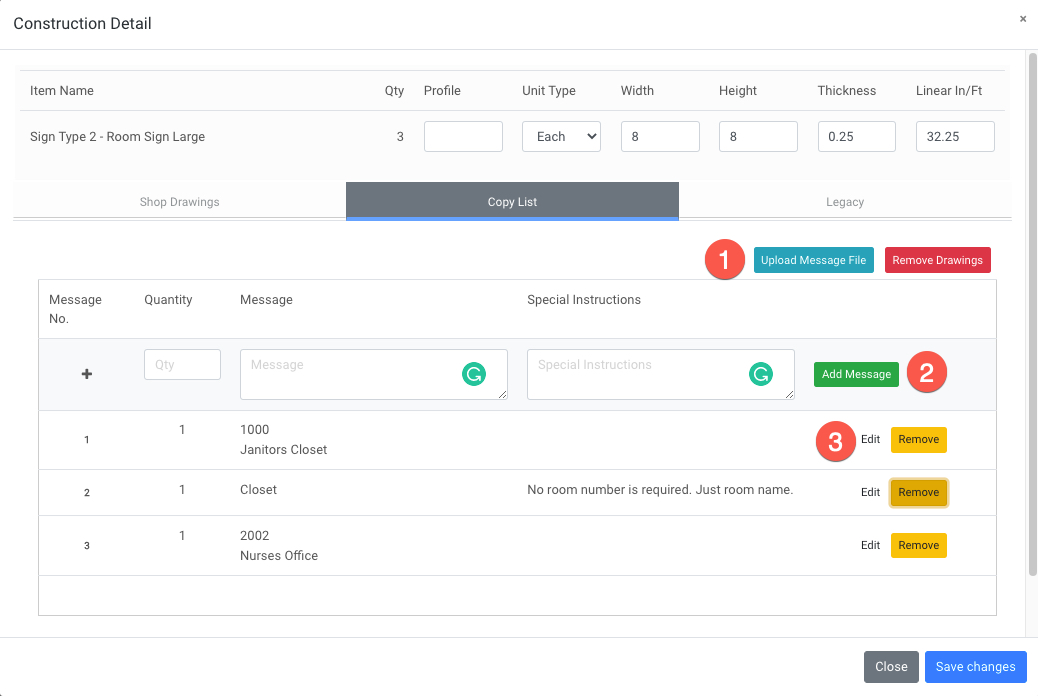 Mothernode will alert you to messages that exceed the line item quantity.