Web-based applications including Mothernode typically rely on the Spell-Check function of the web browser they are using, for highlighting misspelled words, providing suggestions, and adding new words to the browser's dictionary.  In this article, we will use Chrome as the example given that it is most widely used, though other browsers should provide equivalent spell check functions.  By turning-on Spell-Check in Chrome, for example, you will have spell check capabilities in Mothernode functions including email.
The following will provide guidance on how to turn-on Spell-Check in your browser:
Activate Spell-Check in your browser (Chrome) 
Access Settings from your Chrome menu
Select Privacy and Security from the Settings menu
Scroll down to and expand the Advanced section
Under Languages, turn-on the Spell-Check function by setting the switch to on (changing it to blue)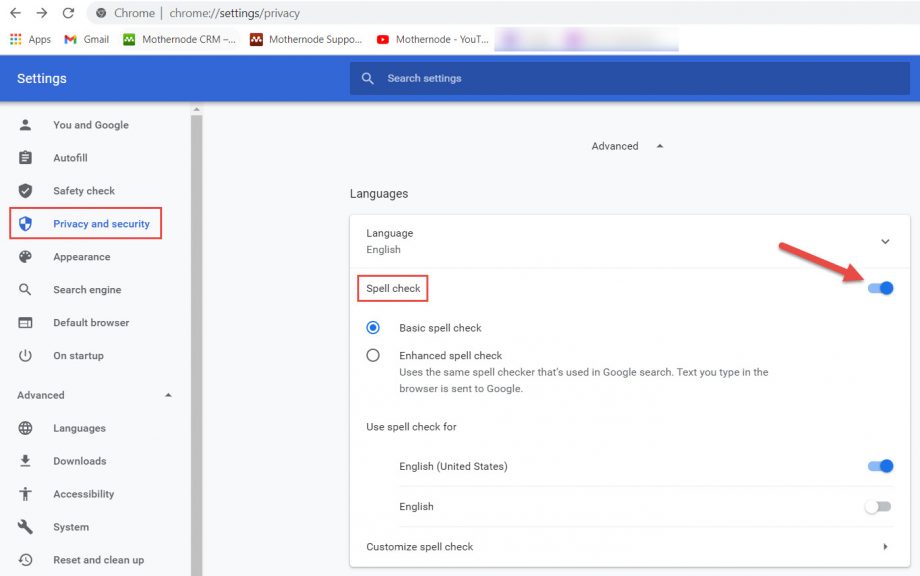 This setting will enable spell check while using Mothernode within the Chrome browser: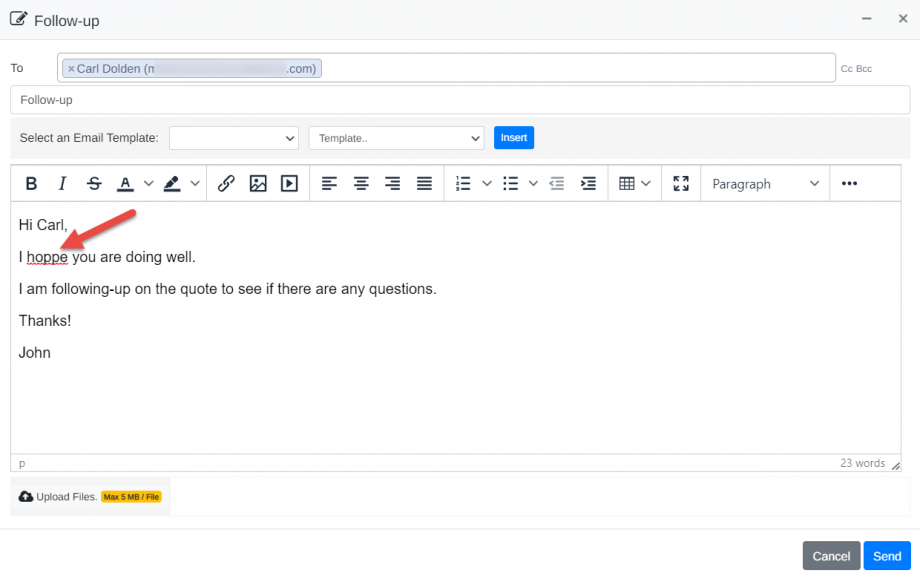 In the above image, the Chrome Spell-Check function is active and noted the misspelling. Opening the menu for that item (ex. right-click in Windows) will provide suggestions and other options.
Additionally, right-clicking in the subject field of the Mothernode email or in a Chrome search field will provide access to adjusting Spell-Check options without having to return to Chrome Settings.