Mothernode includes an optional production module that allows for sales orders to enter into a fabrication process before being shipped and invoiced. Even with the production modules activated, not all orders or line items have to go through the production processes. If your workflow requires your products to be fabricated or assembled, then Mothernode's production module may be applicable for you.
A key component to Mothernode's production process is the Ready for Production (RFP) module. This module allows users to queue sales orders that need to enter the fabrication process. It's a gateway to the shop that let's shop managers and personnel accept items into production for scheduling. When including production in your workflow, users will want to activate certain features in Mothernode that will give them greater controls through the process. This process and its benefits are explained below.
Send Items to Production Setting
Administrators who activate the Send Items to Production feature will have better controls allowing them to select certain line items for production, while others can remain behind for phased work or buyouts. You can activate this feature by following these steps:
Access the Administration menu
Click General Settings in the menu
For the Send Items to Production Individually? setting, select YES, then click Save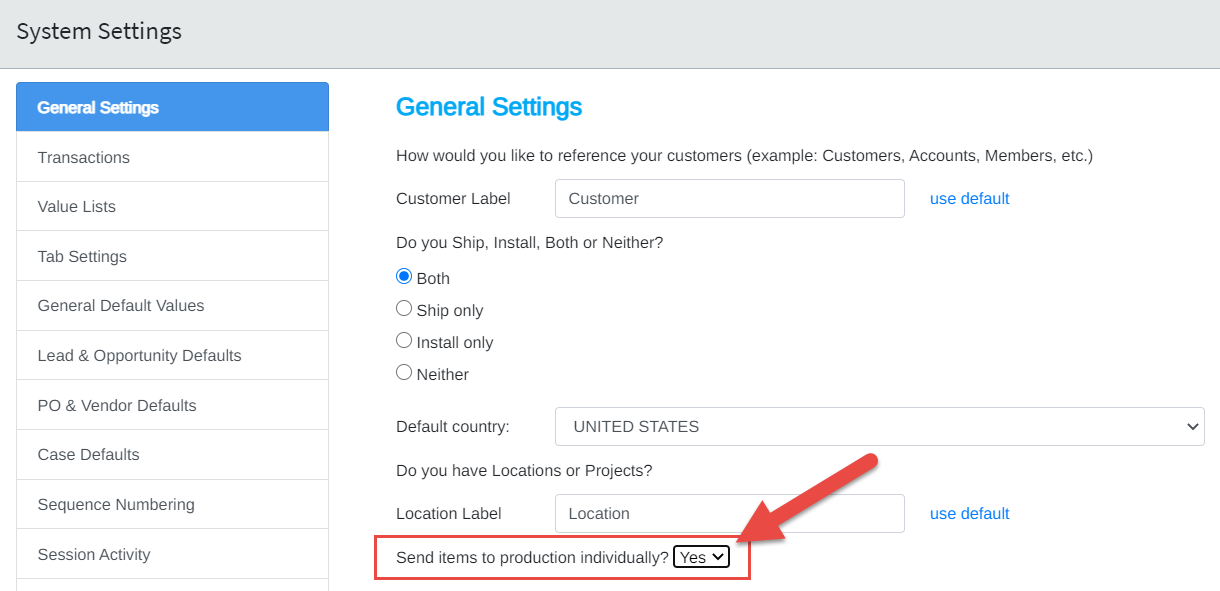 Process Overview
The following steps review how the features evolve as the line items move through the process.
When activated, the user has the ability to send each line item to production. Checking the box in the image below will prepare the line item to be submitted. For simplicity's sake, users can also send all line items into the ready for production queue.

In the Ready for Production Screen, the Shop Manager can select the eligible line items that are ready to be made into jobs and scheduled in production. Items that have not been identified as ready to be produced in the sales order cannot be selected in this screen and are identified as Not Ready for Production (Red)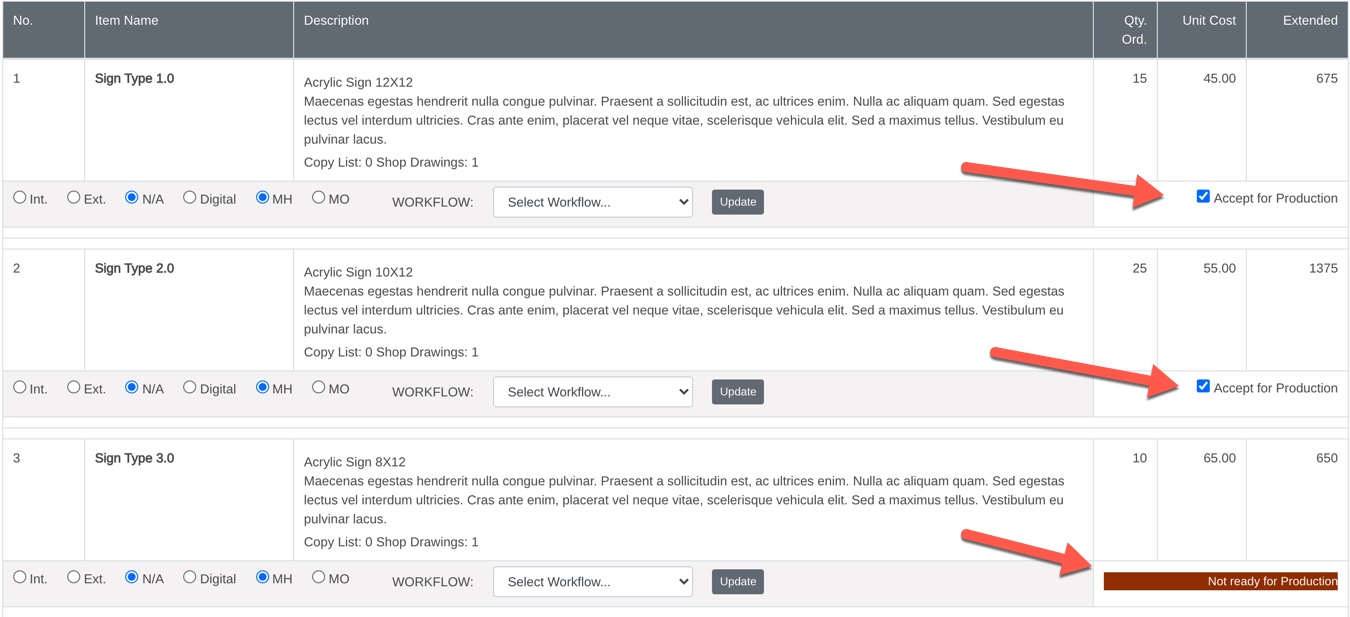 Once the shop manager has accepted the items into production the updates will be reflected in the sales order. The process of submitting additional line items into production can be accomplished by repeating the steps and checking the Send to Production box when ready to proceed.