Mothernode CRM provides a connection to QuickBooks Online using the QuickBooks API. This functionality allows users to seamlessly transfer their Invoice, Quote and Purchase Order transactions from Mothernode CRM to their QuickBooks account.
Connecting to QuickBooks Online
Connecting to QuickBooks using the QuickBooks API is a fast and seamless process.
Note: Before proceeding with the following steps, log into your QuickBooks Online and start a new session. Open a new browser window or tab in your browser and login into your Mothernode account and follow these steps.
A Mothernode CRM user with administrative access can initiate the connection process by first selecting API Connections from the Administration Settings menu: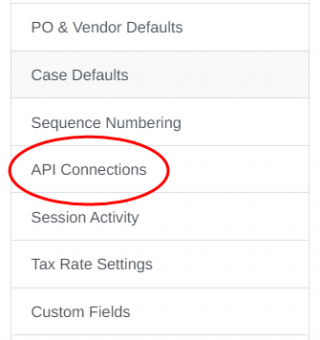 Access the QuickBooks Online option from the API Settings menu. The first time that a connection is made to QuickBooks using the API, terms and conditions will first appear, and the Administrator will need to read the disclaimer and terms, followed by clicking the checkbox at the bottom of the page to agree to the terms and conditions.
Once the terms and conditions are approved, click the Connect to QuickBooks button: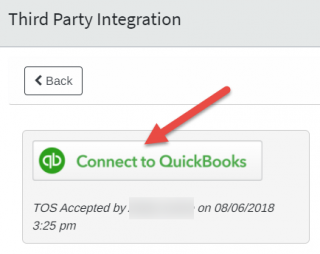 Sign-in with your QuickBooks Online login: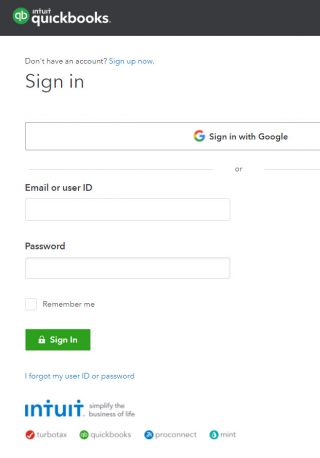 Once signed-in, an authorization page stating "Authorize Intuit to Securely Share your Data" will display, prompting you to review additional information and to click Connect when you are ready to initiate communication between QuickBooks Online and Mothernode CRM.
Disconnecting from QuickBooks Online
The QuickBooks Online settings will now display available and active options.
One of the options will enable quick and easy disconnection between QuickBooks Online and Mothernode CRM, simply click Disconnect and confirm when prompted to disengage the connection.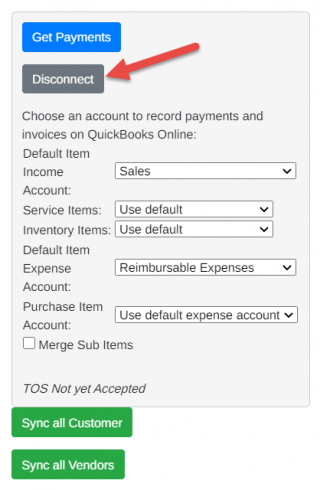 The Connect to QuickBooks option will once again display for the next time you wish to re-engage the connection.