Mothernode CRM gives users the ability to add images to their transactions, giving their customers a visual representation of goods and services offered. Using images is optional and doesn't have to be used in every instance. Line item images are available in Quotes, Orders, Purchase Orders, and Works Orders. Images are not available in Invoices. The ability to add images to line items is available in select Mothernode editions. For more information about whether or not line item images are available in your plan, contact your Mothernode CRM account representative.
Image Sources
Images can be added t line items 3 different ways
Users can upload an image to the line item
You can add images to your inventory items
You can add images to your products and services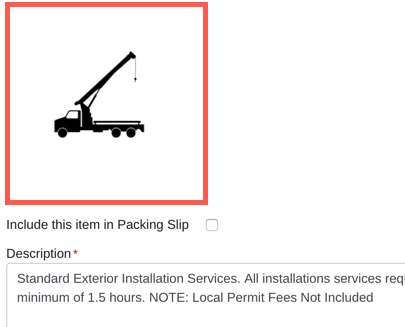 Users can remove pre-populated images for products and services and inventory items, and replace them with an alternate image. Note, any images replaced will only be applicable to the line item in the associated transaction.
Duplicating records, creating new versions, or adding line items from order history will also add existing images.