You can have as many users as you want, just as long as you have the necessary number of users in your subscriptions. You must have Administrative access to manage your subscription and users.
IMPORTANT: REMOVING USER ACCOUNTS WILL NOT LOWER THE NUMBER OF USERS IN YOUR SUBSCRIPTION. MAKE ADJUSTMENTS TO THE USER COUNT IN YOUR SUBSCRIPTION ('MANAGE SUBSCRIPTIONS' MODULE) TO REDUCE THE NUMBER OF SUBSCRIBERS ON YOUR PLAN.
NOTE: Only Administrators can Add, Edit, and Remove user accounts.
Login to your Mothernode CRM account
Click the User Menu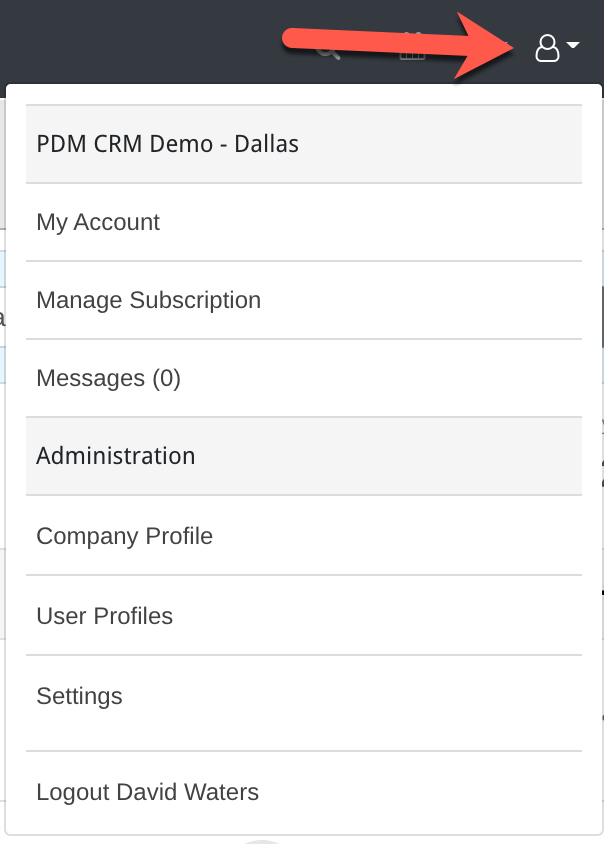 3. In the User Menu, click User Profiles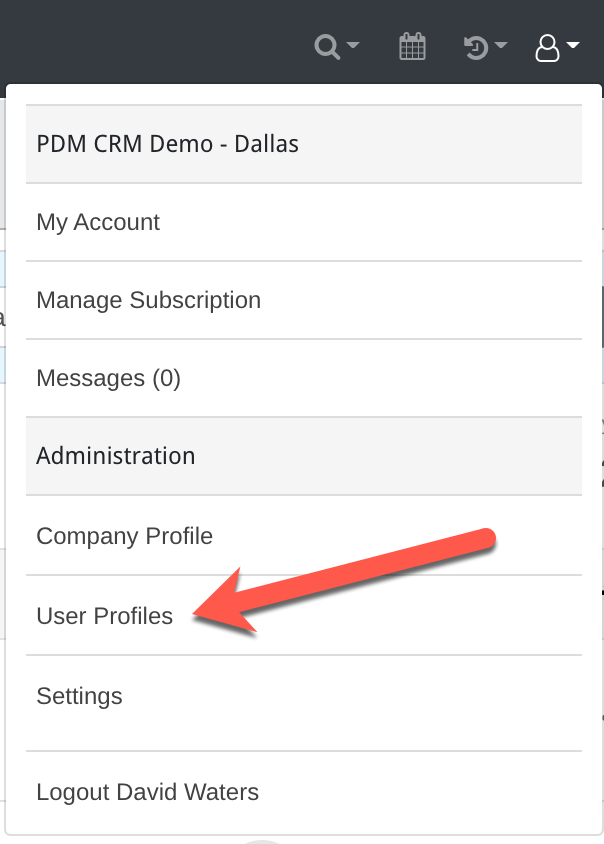 4. Once in the user directory, you can add a new user by clicking NEW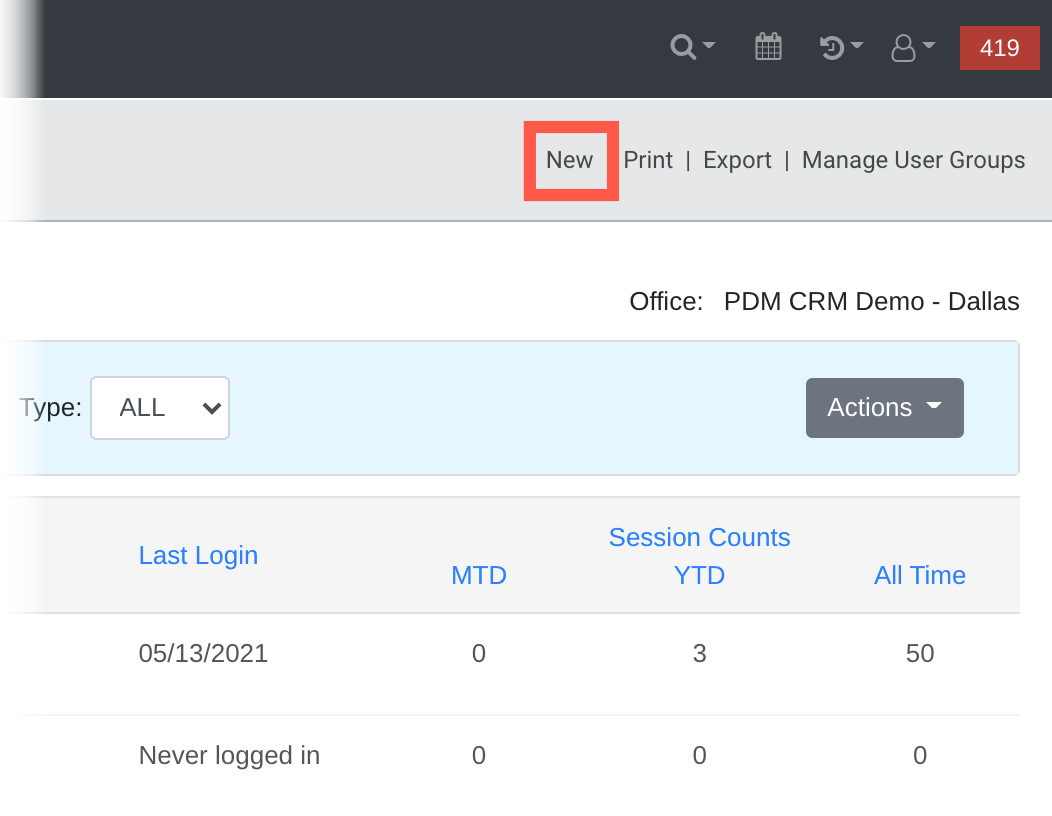 5. Complete the user profile. Each user must have a VALID and UNIQUE email address.
6. Click Save
7. From within the user profile, click Dispatch User Login (This process will send a 'Welcome to Mothernode' email to prompt the user to set their password)