Mothernode CRM lets Zapier customers connect their Mothernode account with over 2000 applications, extending capabilities to get more and do more with their Mothernode software. Before you begin, make sure you have the following.
A Mothernode CRM Subscription
A Zapier Account
Administrator Access to your Mothernode Account
Start using Zapier today to connect the apps you love and depend on to create new records in Mothernode CRM, including Contacts, Customers, Leads and Opportunities, and new Cases. Check with your third-party applications and verify any additional subscriptions or costs are requirements.
To get started with Zapier or for more information, visit Zapier.com. For more information about Mothernode CRM's Zapier integrations visit Mothernode's Zapier integration profile.
Connecting Mothernode CRM to your Zapier Account
When wanting to create zaps for Mothernode CRM and other apps you use, you will need to connect your Mothernode account to your Zapier account. Make sure you have a current subscription to both services before you begin.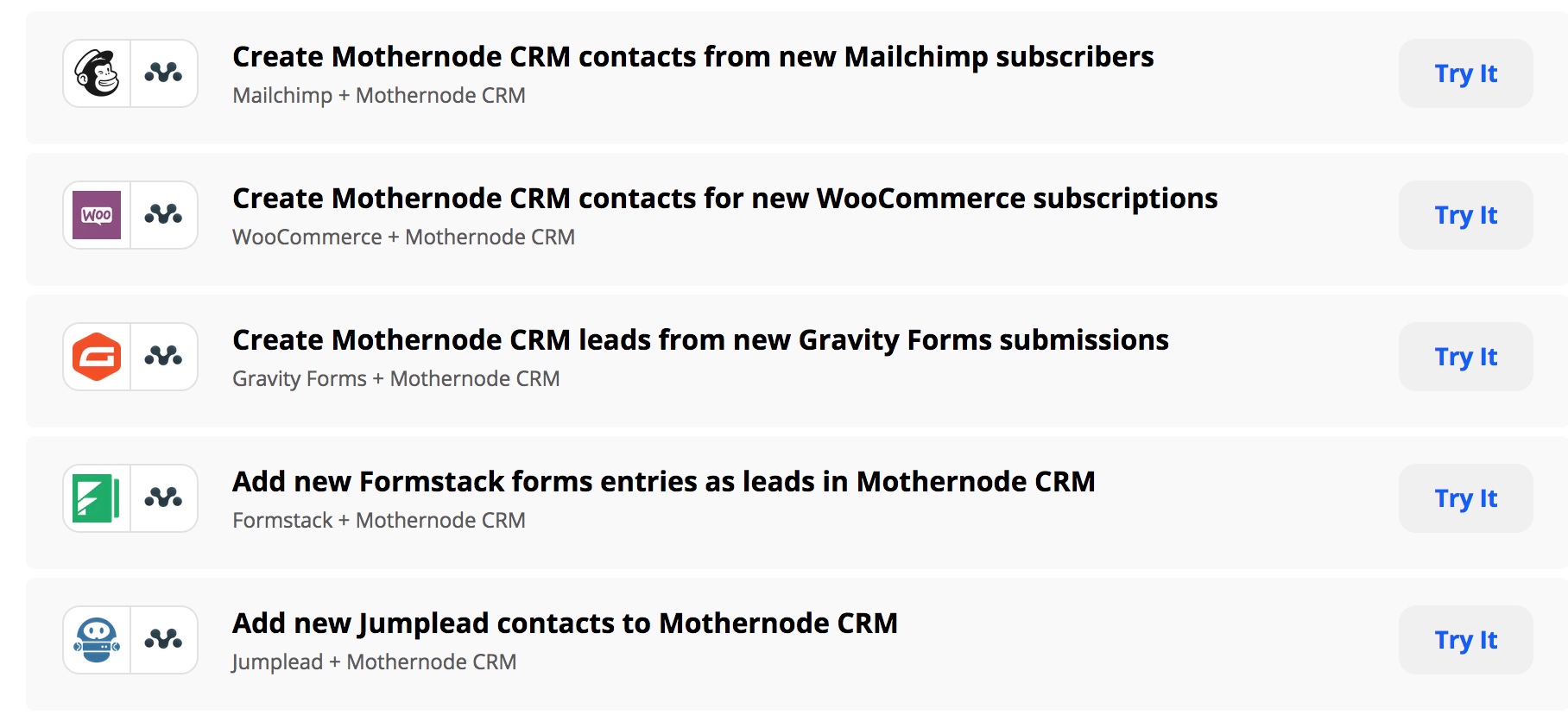 IMPORTANT: To connect your Mothernode account to Zapier, Mothernode users will need administrative access to their user account settings. If you do not have administrative access, see your Mothernode administrator for assistance.
Admins will need to access the API user name and password for an active Mothernode. Follow these instructions to access your API credentials in your Mothernode Account.
Login to your account
Make sure you have Administrator credentials (Administrators will see the Administration Menu in their account)
Access the users module
Select the user account you will use to access your Zapier account
In the user profile, select the Permissions Tab
In the Permissions Tab, check the box Allow Access and then click SAVE
The screen will refresh and your API Key and Password will be available. You will need both to connect your Zapier account to Mothernode.
Example
When the Allow Access checkbox IS NOT checked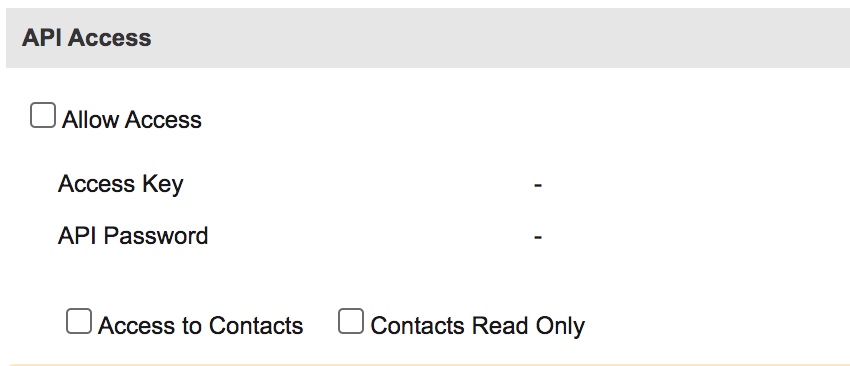 When the Allow Access checkbox IS checked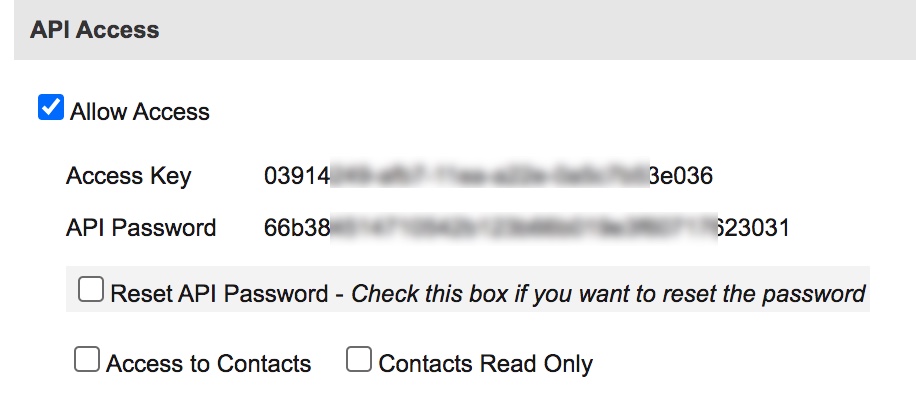 ---
Applying your API key to your Zapier account
Follow these directions to add a new Zap, connecting your Mothernode CRM account to Zapier. NOTE: For the latest process updates check your Zapier instructions
1. Login to your Zapier Account
2. Select MY APPS from the menu
3. Click the Make a Zap button in the top right corner of the screen

4. Search for Mothernode in the Zap List and then select it when it appears.

5. When prompted to allow Zapier to add your Mothernode Account, add your credentials using the API Key and API Password in your Mothernode Account