If one of your campaign email recipients notes that their email did not display properly, and you confirmed that your campaign email template was successfully designed and tested, then it's possible that the recipient's email program is preventing the email from opening as designed with all images.
There are two items that you can quickly and easily have the recipient check, one of which will typically enable the recipient to view the entire email, and may be related to a setting in the recipient's email program (and therefore not a Mothernode issue):
Campaign Email Displays Web-based Code
It's possible that the recipient located and opened the email in their Junk/Spam folder. Typically, email programs will not display campaigns or campaign images when the email is located in the Junk/Spam folder.  A note may precede the email that instructs the recipient to move the email to their inbox: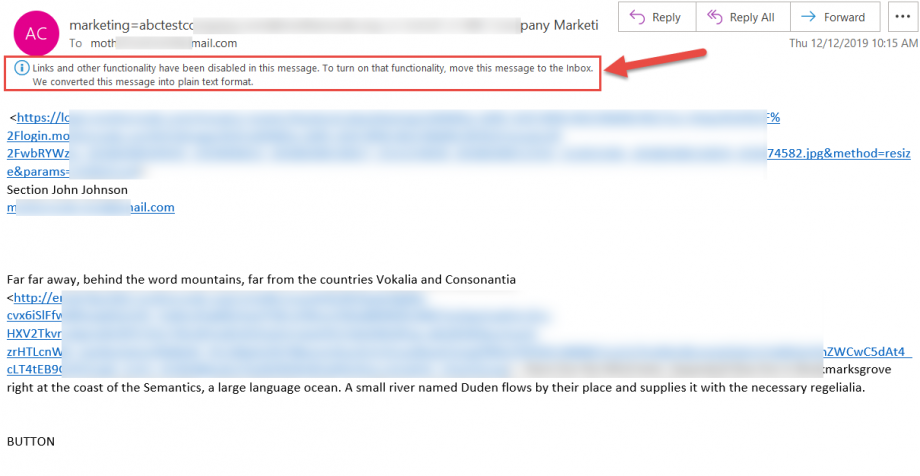 Once the recipient moves the email to their inbox, the campaign email should open as designed.
Check Setting: Prompt to Display Images
If the recipient notes that the email is not completely rendering (opening) and it's located in their inbox, they may need to click the permission prompt within their email to display or download external images. Email programs typically allow the user to specify if they want email to completely open automatically including images, or request user permission before opening images in a campaign email.