Mothernode can display jobs in Production using standard calendar month, week, and day formats. Each format offers a different perspective with greater detail. The hierarchy is as follows:
ORDERS –> JOBS –> WORK CENTERS
Orders
The default landing view for the calendar is the month view for orders. The list on the left side of the calendar will include the orders that are currently scheduled for the month being viewed. In the example below, the left list contains all orders for the month of July 2020. The orders on the calendar are represented by the first work center scheduled.
Clicking on the order in the calendar or the list will display more details about the jobs within the order.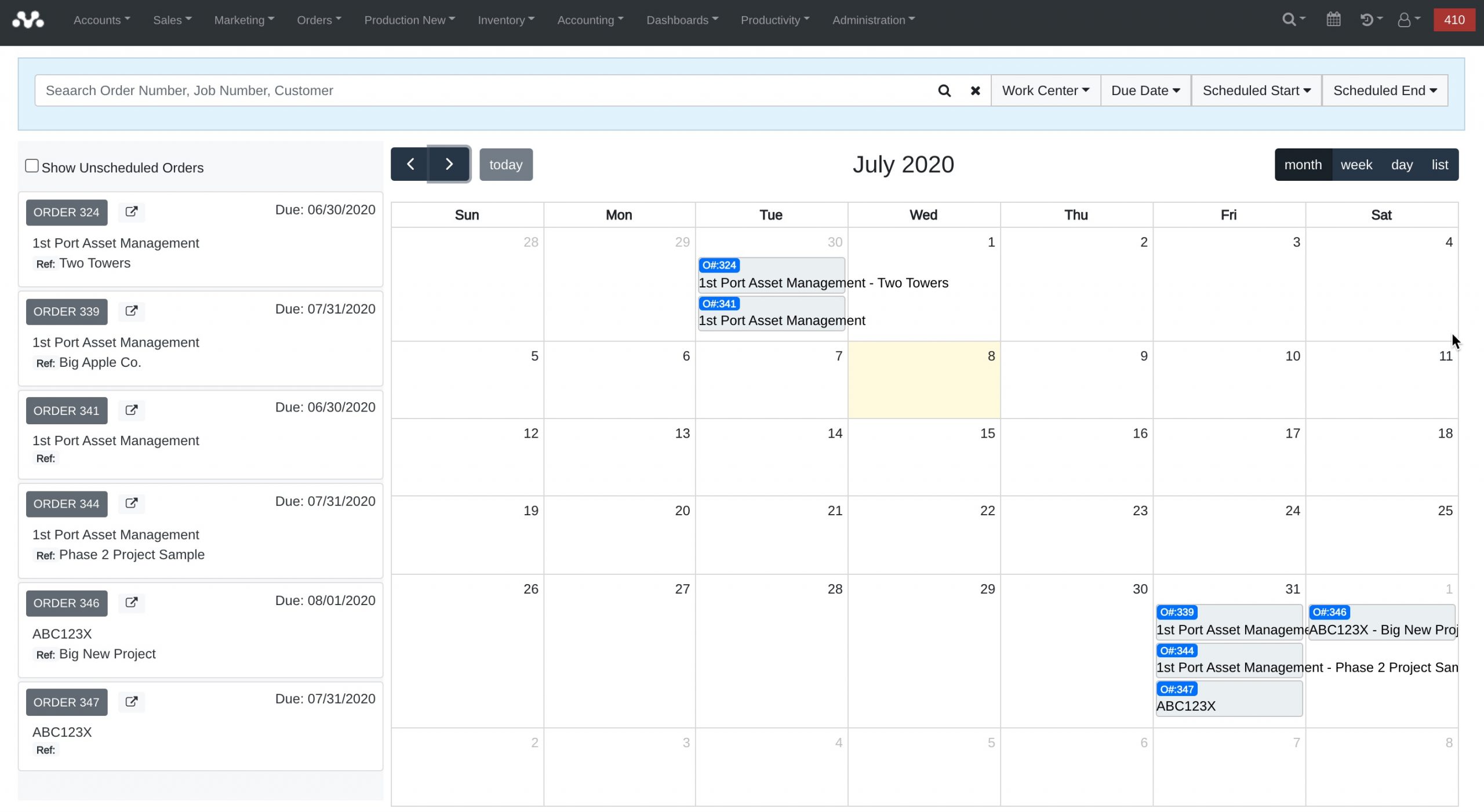 Jobs
Once an order has been selected you can view the details of the orders, such as jobs and their statuses, and you can schedule the order and/or jobs.
SCHEDULING NOTICE: When scheduling Orders or Jobs you can only schedule in week or day view and NOT in month view. Reason: Jobs require a definitive start time and calendar times are only available in week and day views of the calendar.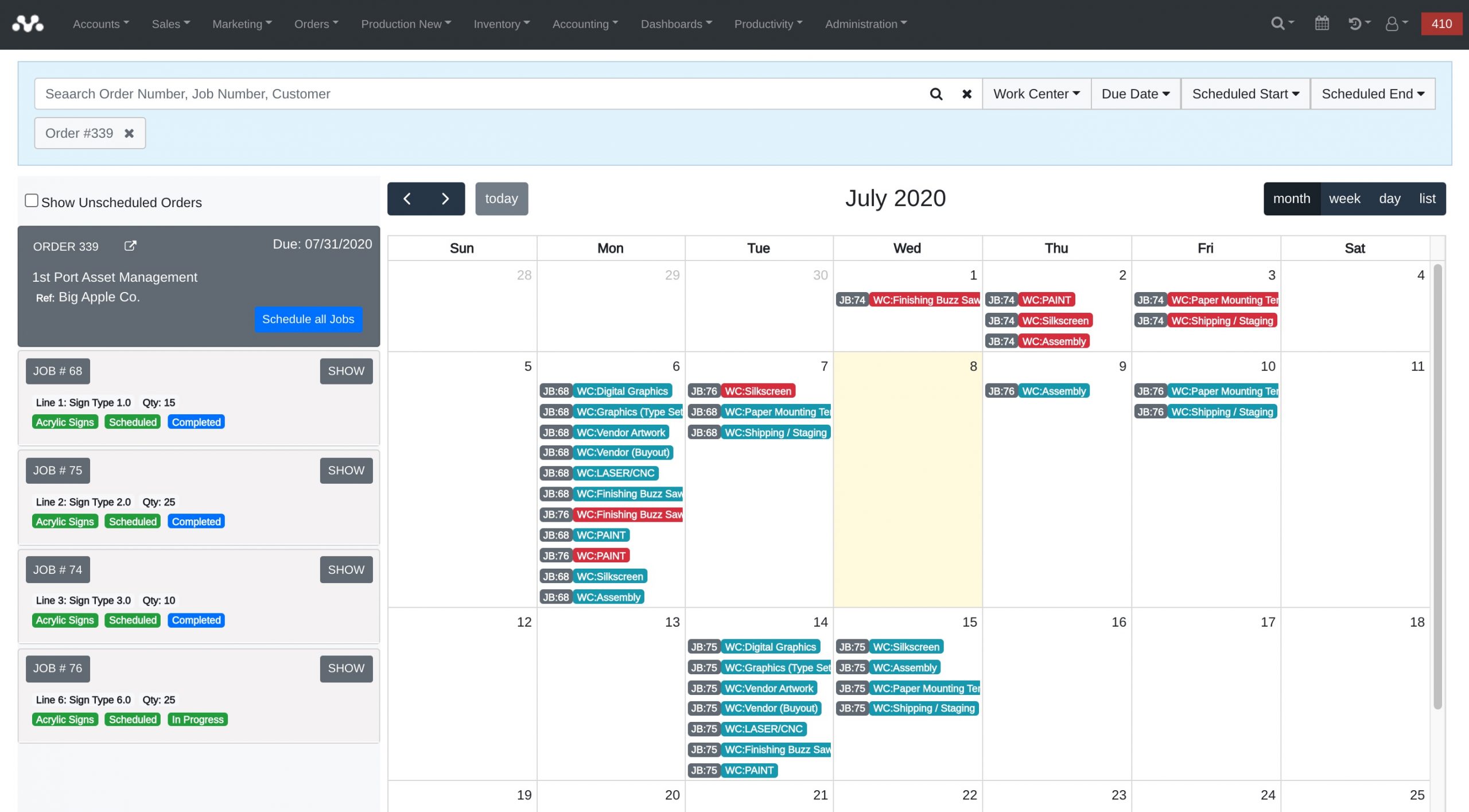 Work Centers
When you access the order details you can click on any of the jobs to see the workflow schedule for a particular job. When the work centers appear on the calendar they are color-coded according to their status. Learn more about work center status here.  Jobs that have a red label indicate they are late.