Ready for Production

Mothernode's Ready for Production Module (RFP) is a  listing screen of all orders that include line items that need to be submitted to the shop for production.  This process is initiated by the user in the (sales) Order. Once the order (all or some of its line items) is ready to be fabricated they can be submitted for production. Those items are queued in the Ready for Production module.
The Ready for Production Module is available in Mothernode Enterprise edition. The listing screen displays all the orders that are currently queued for production. Shop managers can choose which orders they want to accept for production or accept all items in the list using the Accept All for Production button.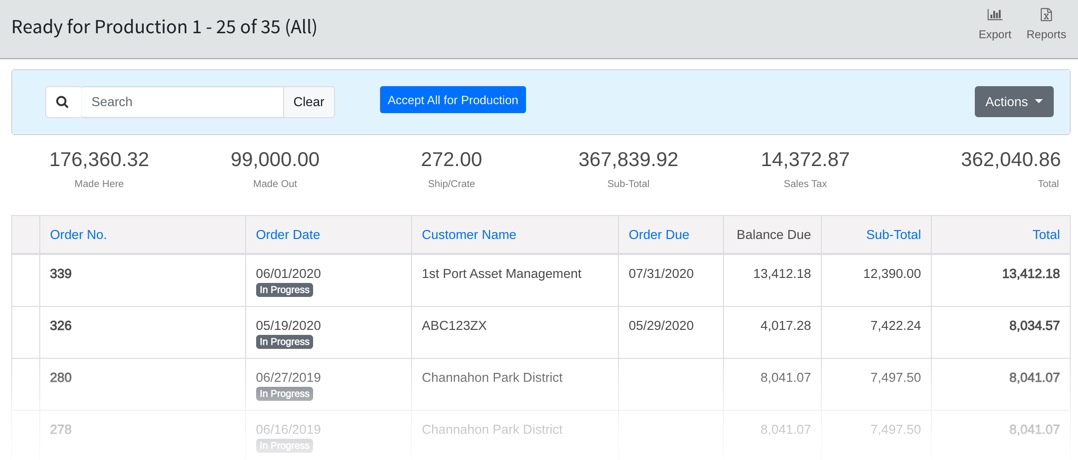 Each record includes the eligible line items from the order ready to be accepted into production. From here, shop managers can do the following
Select which items they would like to submit for production.
Group line items with identical workflows to create jobs to schedule (this is optional and can be done/undone later in the process)
Accept selected items for production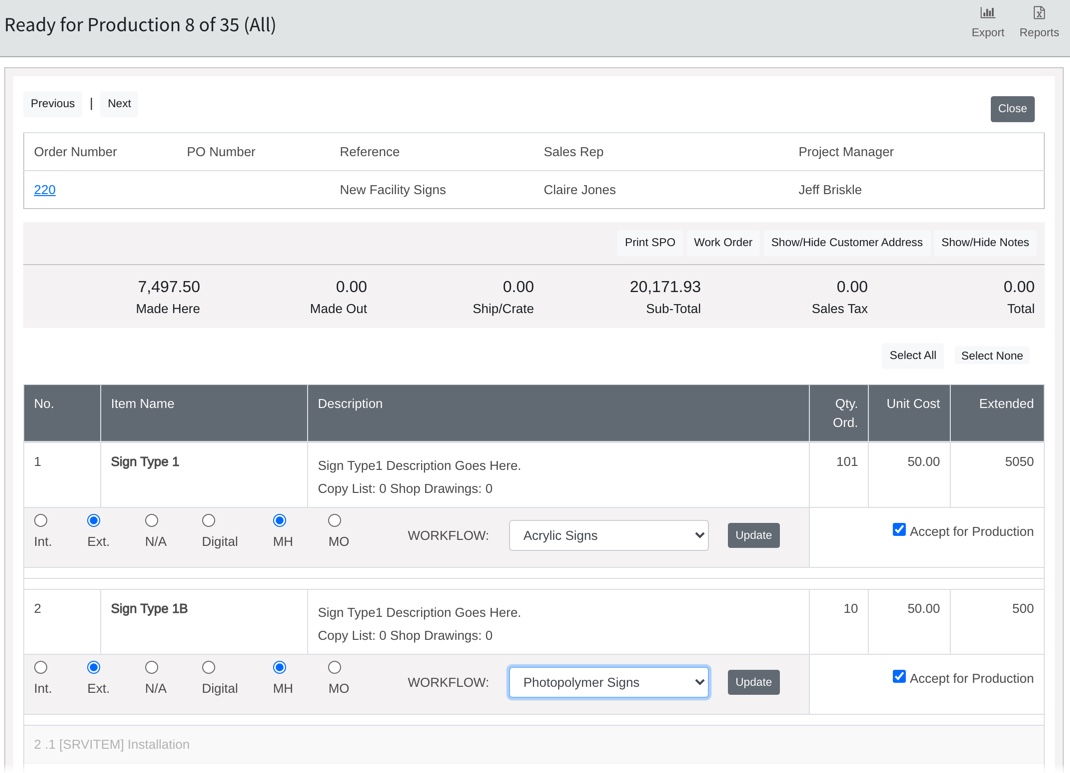 Once items are Accepted for Production a new Production Order will be created. This is where Shop personnel will manage all aspects of the order from scheduling to shipping completed items.