Mothernode CRM increases efficiency and productivity by providing the ability to accomplish a significant amount of work directly from the Customer Profile record, including but not limited to managing correspondence, notes, customer contacts, files, tasks and all transactions tied to the customer: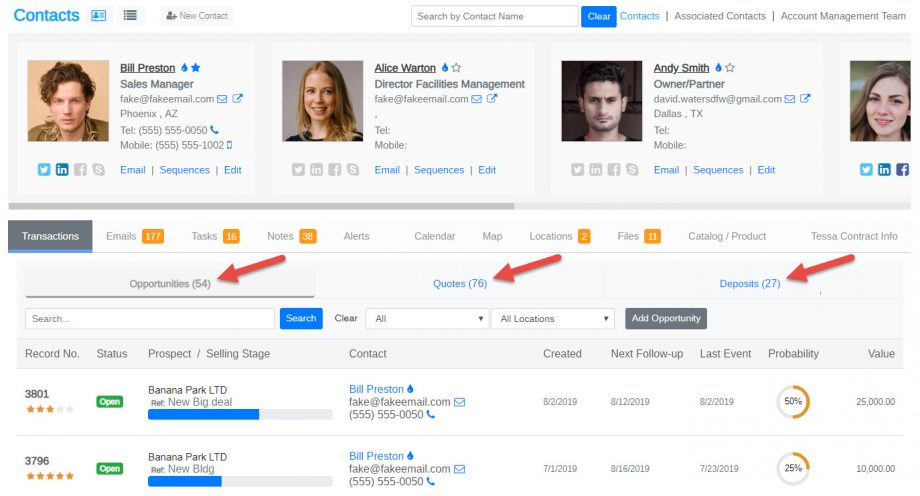 All Customer Opportunities, Quotes and Deposits are easily accessible from the Transactions tab (Sales, Sales & Marketing, and Professional Editions). In Mothernode CRM's Enterprise Edition, transactions including Opportunities, Quotes, Deposits, Orders, Purchase Orders, Work Orders, and Invoices are all available within the Customer Profile.
A new transaction can be started directly from the Transactions tab, and each transaction list within the Transactions tab can be searched by record number, customer name or reference:

Additionally, lists can be filtered by status and location (if locations apply to that customer):
Status: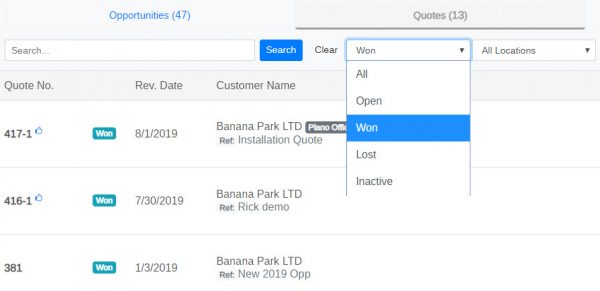 Location: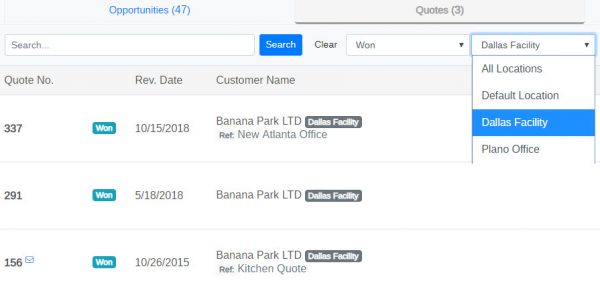 The status and location filter settings will hold your selections while you are paging through and working within the specified transaction list. Click Clear to reset the list to All records.
To view or edit a transaction record in a list, simply click the record number or customer name to open the full record.