Mothernode CRM provides users with time-saving features when it comes to adding common line items to different transactions. If you often find yourself adding the same products and services to quotes, orders, purchase orders, etc., then following these steps can automatically add popular items when creating new transactions.
Setting up your Products and Services
Setup any of your products and services to automatically be added to new transactions.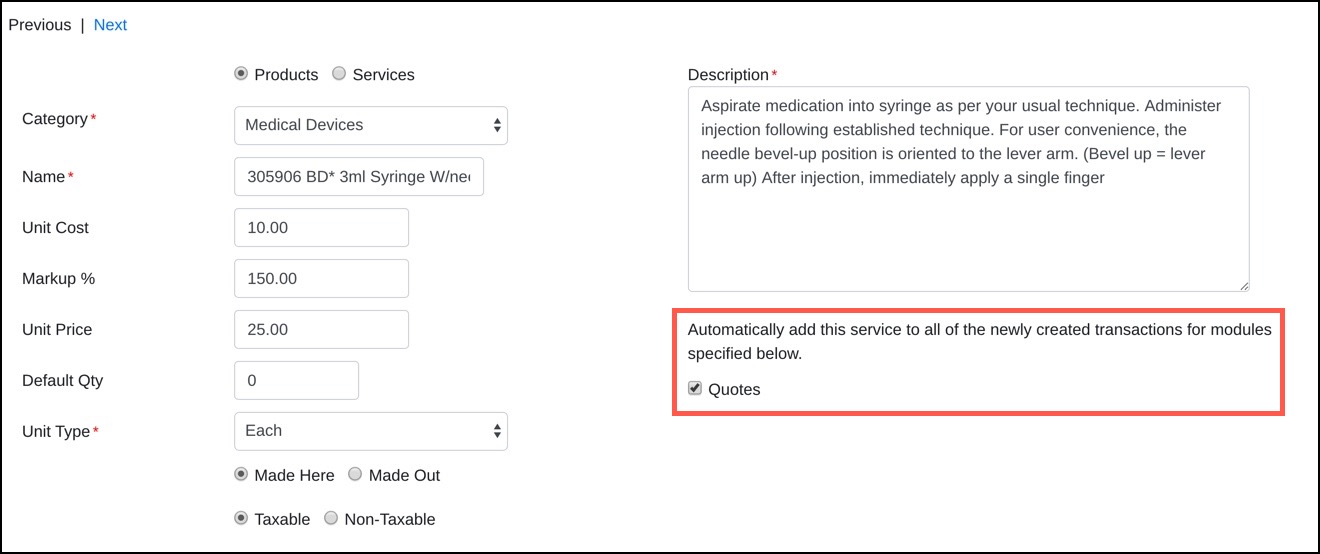 Access the products and services module.
Create a new Product and Service or access an existing one.
Check the box for the module that you want to have the product and service automatically added.
Once the above steps are completed, next time to make a transaction that includes the assignment of the product and service, the line item will automatically be added upon the creation of the record. In this example, when a new quote is created, the line item will contain the assigned product and service.