A Mothernode quote can be re-assigned as needed to another lead/opportunity or customer record, using the Change option in the upper-left portion of the Quote record: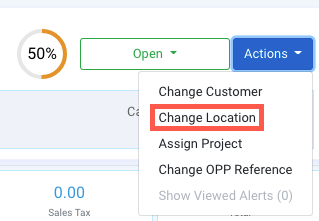 Before completing the re-assignment, the user has the option of retaining related quote items with the quote as it's being re-assigned.
Before completing the re-assignment process, the user will be asked to select from the following items to keep them with the quote or remove as part of the re-assignment: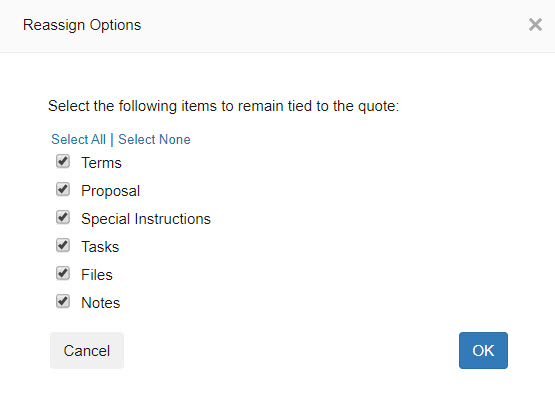 These items will default to 'checked' and pre-selected to be retained with the quote after re-assignment. The user can de-select any items that should not be retained, or click Select None for no items to be retained. Click OK to finalize the selections and complete the re-assignment including selected items.