Mothernode allows you to set defaults for some of the fields found within Case records.  Setting these defaults can expedite the creation process for new records by automatically selecting default values for certain fields.
To apply default values to fields located within Lead/Opp records follow the steps below:
Login to Mothernode
Go to the Administration tab
Locate and click the System Defaults menu option
Select the Cases tab (see image below)
Select the default values on the fields you wish to set
 Click Save to finalize changes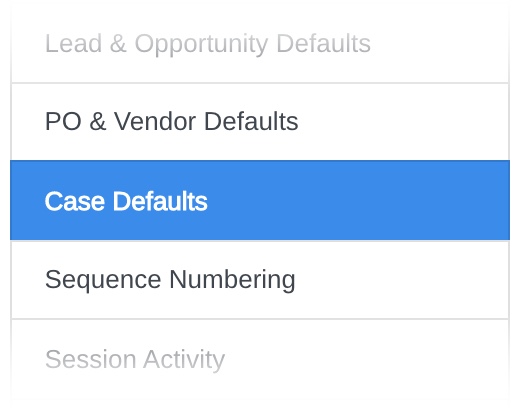 Est. Case close time –  Case records can be assigned to one of the three Est. close time options.  Setting a case to one of the three options will determine how long the case will stay open before showing a past due notice.
Case Priority, Case Source, Case Type, Case Status –  These fields are driven by value lists. Mothernode provides default values, but these field values can be customized to meet your business needs.