The Quotes Valid Until field can be set to have a default value, so that the Valid Until date on the quote will automtaically calculate using the default setting noted below, adding the selected number of days to the quote creation date to determine the Valid Until date.  Follow the instructions below to set your default value.
Login to Mothernode
Go to the Administration / Settings menu
Locate and click the General Default Values menu option
Under Billing Terms, set the default value for Quotes Valid Until
 Click Save to finalize changes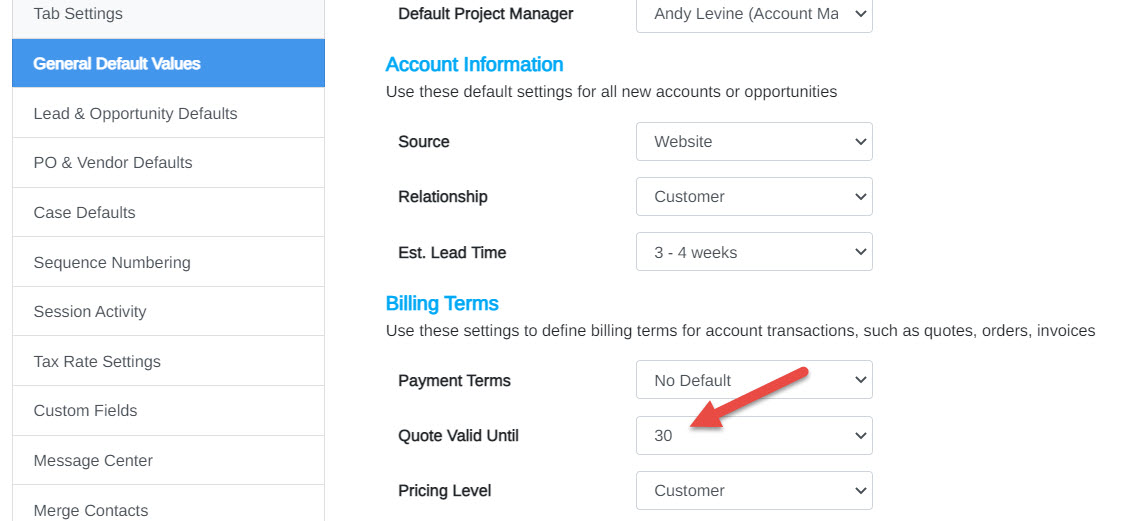 In the image above, we see that the default for the Quotes field has been set to 30 days from the date of quote creation.