When duplicating a Mothernode quote, the user has the option of copying related items over to the new quote, depending on what they believe is relevant to the new quote.
When the Quote's Duplicate button is clicked, the user will be asked to select from the following items to copy from the original quote to the new quote: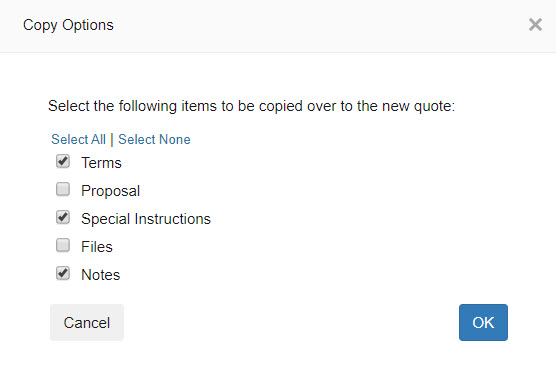 All above items will default to 'checked' and pre-selected to be copied to the new quote, but as displayed above, the user can de-select any items that should not be copied, or they can click Select None for no items to be copied. Click OK to finalize the selections and complete the duplication and creation of the new quote including selected items.