During the marketing email creation process in Mothernode CRM's Template Studio, the Image Gallery function allows you to upload images to subsequently add to email marketing templates.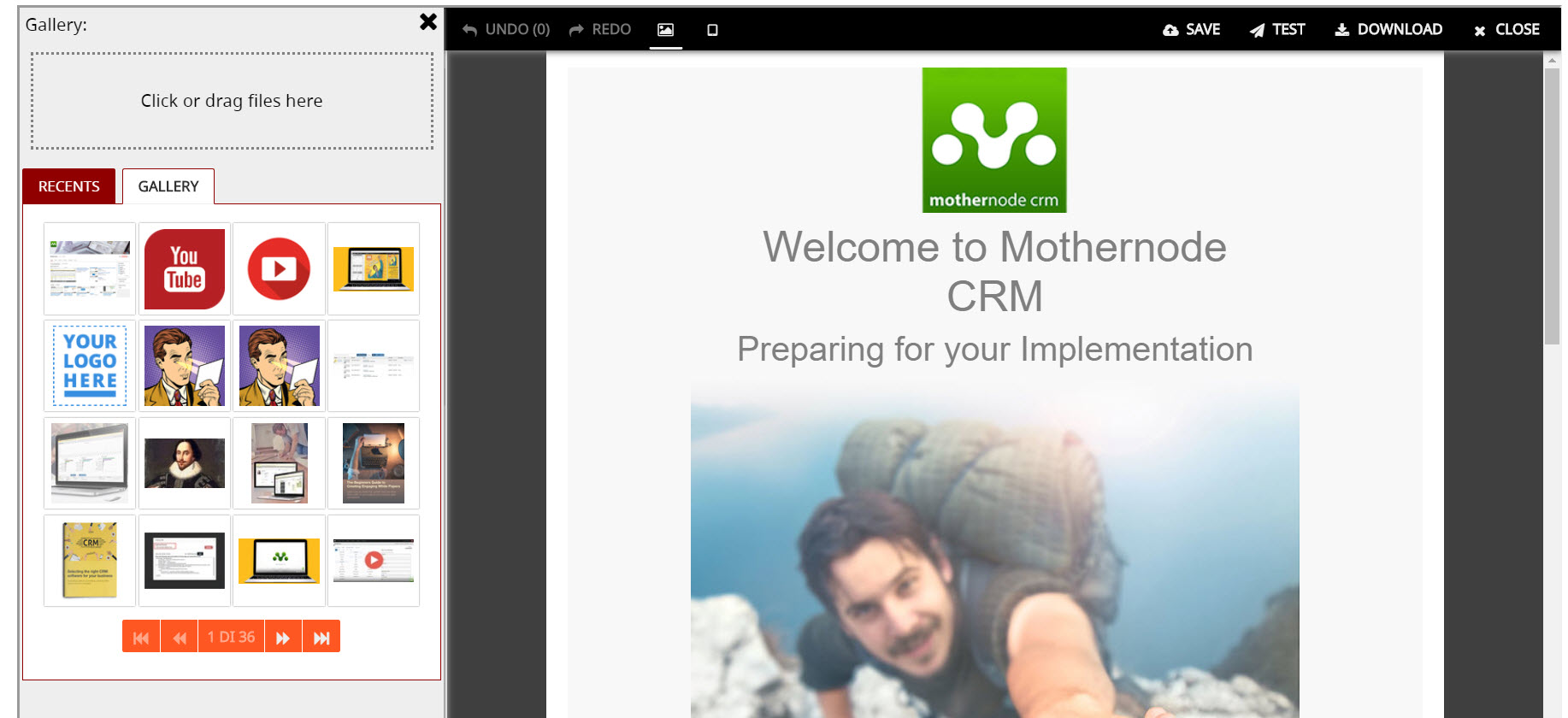 We make two recommendations in terms of file types and file size, to ensure that images render (generate and appear to the viewer) within the received email as quickly as possible.
Regarding file types, JPEG (JPG) and GIF are the recommended file types as they can be optimized to a smaller size (in terms of storage) and still render well on a website or marketing email.
JPG: Ideal format for photographs and other colorful, complex images.
GIF: Ideal for illustrations, simple drawings, and line art (including one-color or two-color logos).
In terms of file size, less than 100k is recommended, as 'heavy' or large image files will render slowly in the email, which will not look good to the person viewing the marketing email.
Adobe Photoshop is a good example of an application that provides a Save for Web function to optimize the image to reduce storage size, in addition to being able to adjust resolution and resize the image before optimizing.