The Inventory Custom Label settings allow you to define up to four locations to be used for your inventory items. The Inventory Location fields can be used to define each inventory item's specific location.  For example, if you keep your inventory in a warehouse, you can designated the warehouse, along with the aisle number, shelf number, floor number, etc.  These labels are up to you to determine and can be adjusted to meet your personal business needs.
In the image below, note the four field options that currently show Warehouse, Aisle, Shelf, and Floor.  These are the four inventory location fields that appear in each inventory item's record.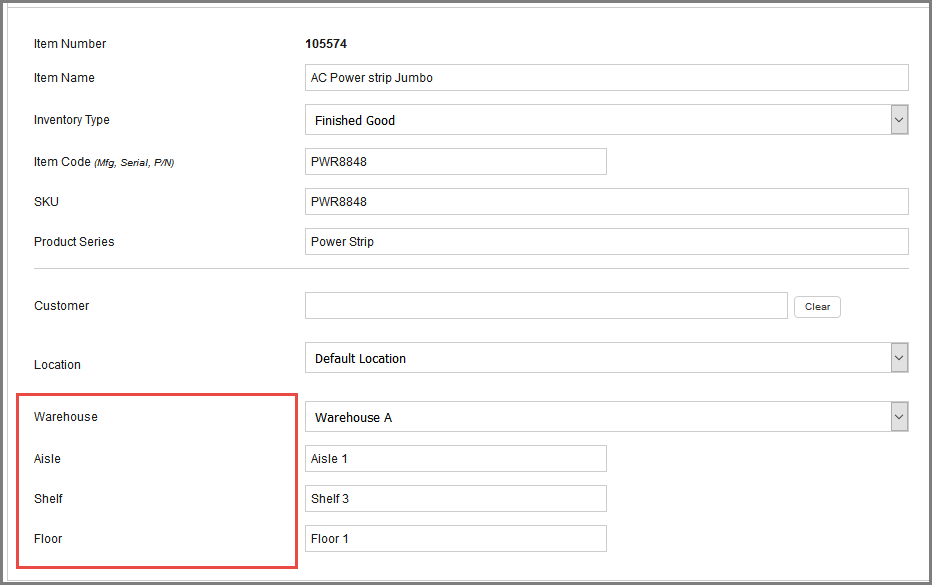 Please note that this setting is only accessible by users with Administrator access. To adjust your own inventory location labels, follow the directions below.
 Login to Mothernode
 Go to the Administration menu
 Select Settings
In the General tab, locate the Custom Label Settings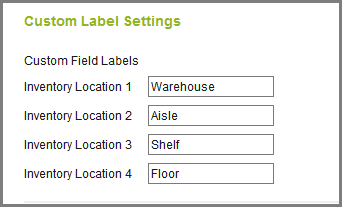 5. Enter the custom labels you wish to use (i.e. Warehouse, Aisle, Shelf, Floor, etc.)
6. Click the Save button to finalize