Mothernode's Ready For Invoice (RFI) module is designed to log all orders and partial orders that are ready to be invoiced, and stage them in and organized list. The contents of the RFI module are populated by shipped or completed items in an order.
Processing RFI items for invoicing
Once you are ready to invoice some or all of the items in the RFI list, following these steps will create invoices.
Access the RFI list from the main navigation.
Check the selection box next to the order record.
Click Process Selected to convert the transaction into an invoice.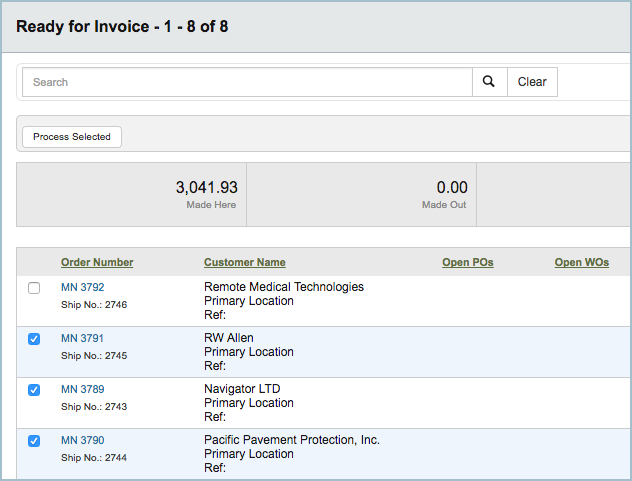 NOTE: After clicking the Process Selected button, the selected items will be available in the Invoice module. Voiding those invoices will return them to the RFI list.