Mothernode allows you to customize the intro message in emails that are sent to customers when quotes become orders, and when orders are shipped.   To customize the intro message for your Triggered Transaction Emails, follow the steps below.  Please note that you must have Administrator access to make this change.
 Login to Mothernode
 Go to the Administration menu
 Click Settings
 Go to the Triggered Transaction Emails tab
 Enter your customized intro message for Quotes and/or Orders
 Click Save to finalize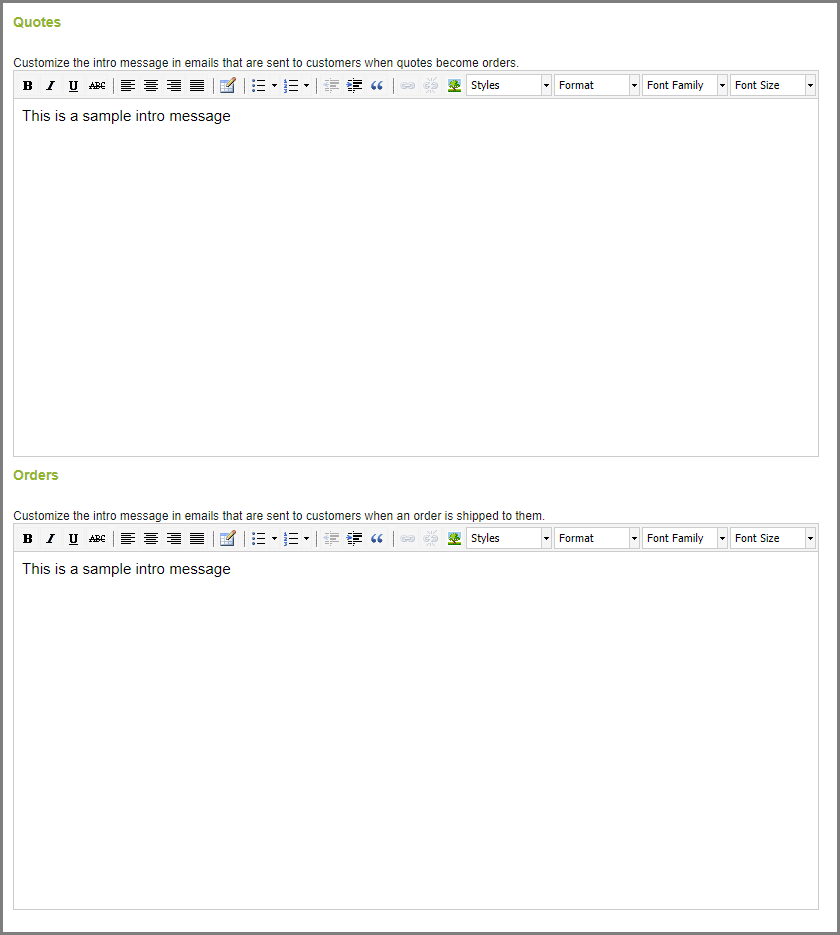 In the image above, we have entered a sample intro message for both the Quotes and Orders area.
Here is how that sample message will appear when a Quote is converted into an Order: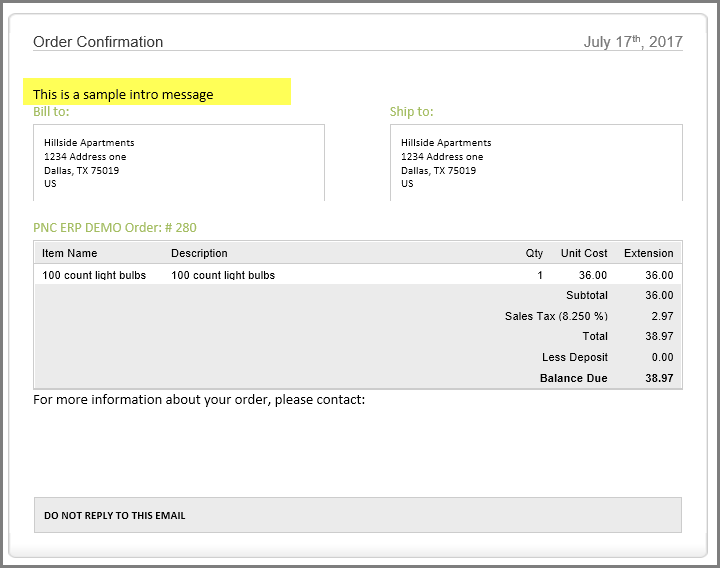 Here is how that sample message will appear when an Order is shipped: