If your sync connection between Google Calendar and Mothernode becomes inactive, there's a quick and easy process to completely remove all connections and then re-sync. Attempting to re-sync your connection from the Google Account tab in your Mothernode My Account settings will typically work, but if you experience an error in the process, then a full reset in both your Google and Mothernode accounts is required:
While logged-in to your Google account (the same one that you use to manage your Google Calendar), open a new tab in your browser and go to the address myaccount.google.com.
In the Security Issues Found section, click Secure Account: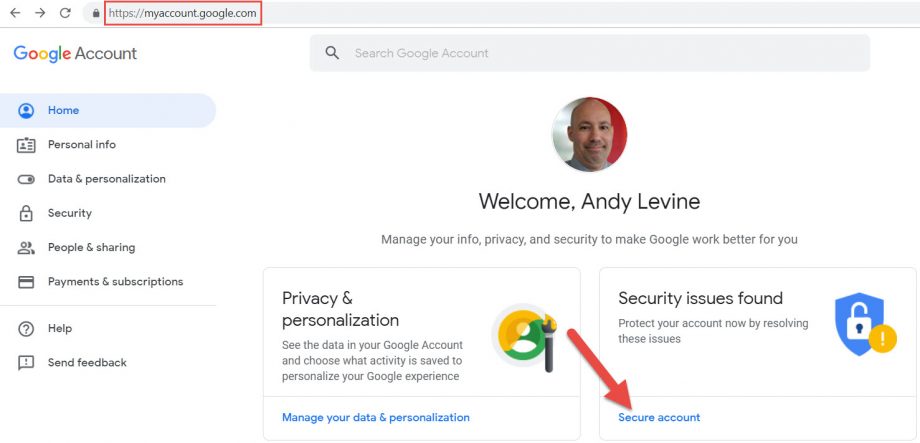 In the Security Checkup section, click to expand the Third-party access menu item, followed by clicking to expand Show-others below: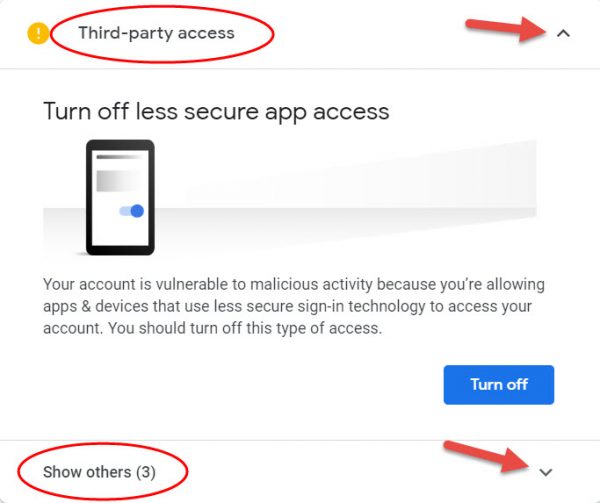 Locate Mothernode in the Show-others list and click Remove access to completely remove Mothernode access in your Google Calendar account: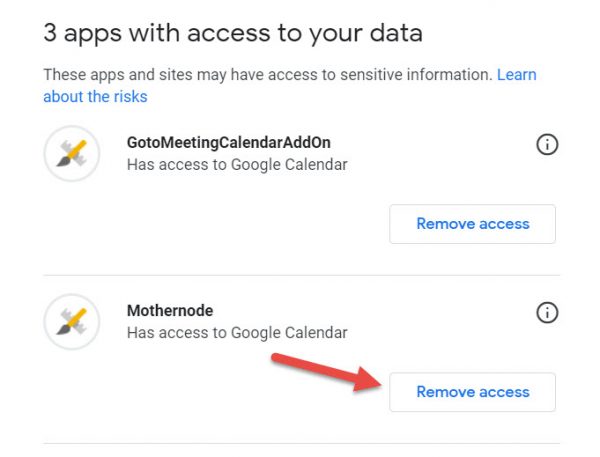 Once you see the confirmation that Mothernode access has been removed, log-in to your Mothernode account, access your My Account user settings, and click Calendar Settings from the menu:

You should see the blue Connect with Google button as shown above, but if the account still shows as connected, then disconnect the account so that the above Connect with Google button appears. The objective is to completely reset both the Mothernode and Google connections before attempting to re-sync.
Click the blue Connect with Google button and follow the on-screen instructions to complete the re-connect process to re-start the Google Calendar sync with Mothernode.
You should begin to see Mothernode calendar and follow-up event items appear in your Google Calendar within just a couple of minutes.