Mothernode notifications provide users with real-time updates about different types of activities that pertain to their accounts, such as new comments and notes made in customer records by other users or status changes of records they're tied to, just to name a few. Users can determine the types of notifications they want to receive as well the events that trigger the notifications. Notifications appear as unintrusive pop-ups that can be seen in the lower right section of the browser window while logged into Mothernode. Clicking on the notification will take users to the corresponding record in which the notification was created. Mothernode Notifications will stay on screen for 5 seconds before they disappear: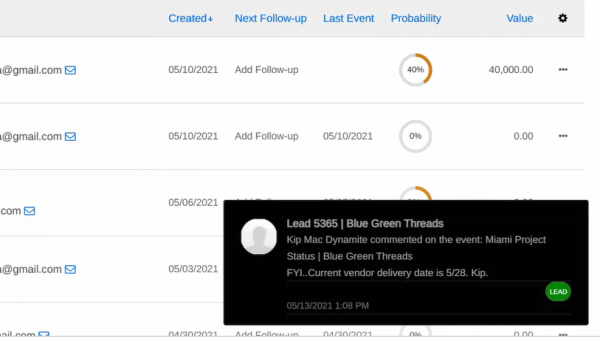 Archived Notifications
All notifications are archived and available in the top right corner of your Mothernode interface. The number of archived notifications are badged. You can mark individual notifications as read, or clear the entire list by marking all as read:
Notification Sounds
You can turn on and off notification sounds in the notifications listings. Turning the sound on will trigger a passive tone each time a notification appears.
Email Notifications
Users can receive corresponding emails for a variety of events. Emails will be sent to users that can also give you direct access to the corresponding records, by clicking on related links.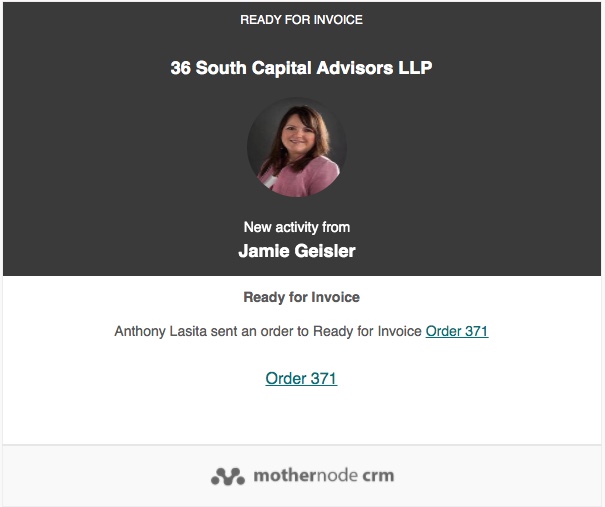 Setting Notifications
There are two types of notifications (in-app notifications and email notifications).  Both are managed from your user profile.
Log into Mothernode
Go to My Account
Click the Notifications tab
Click the toggle to turn on the notifications you wish to enable. Toggles in the Notification column control the notifications that appear within the Mothernode application. The toggles in the By Email column control the notifications sent via email. (see image below)
Click Save to finalize changes