Mothernode CRM gives Admins the opportunity to adjust and customize various transaction components such as transaction footers, corresponding transaction emails, and more. These are system-wide settings that will appear when working in various transactions. Admins can access the Transactions settings in the administration module.
To access the Transaction Settings, follow these steps
Access the Administration Module in your Mothernode CRM account
Click Transactions in the Settings Menu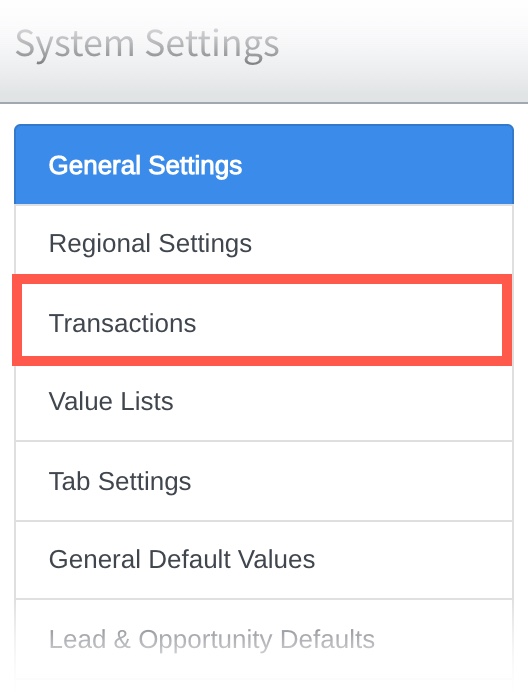 When accessing the transactions menu, Mothernode Admins will have access to the following menu options.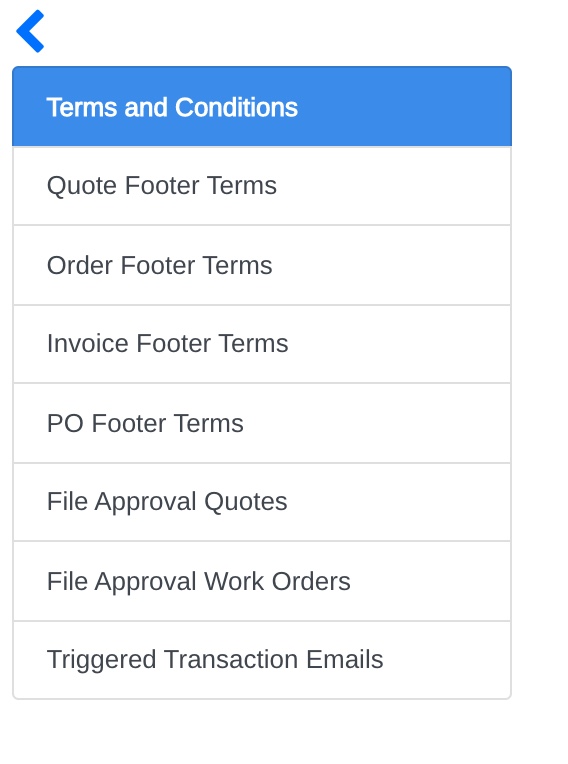 Terms and Conditions
Admins can create one or more terms and condition statements for Quotes and Work Orders. These T&Cs can also be used in the transaction approval process when electronic signatures are required. Click here for more information on how to set up Terms and Conditions.
Transaction Footer Terms
Admins have the ability to append transactions with their own verbiage and instructions. Click here for more information on how to update transaction footers for Quotes, Orders, Invoices, and more.
File Approval Options
Admins can customize the onscreen approval options as well as the comparable email confirmation notice for both Quotes and Work Orders.
Triggered Transactions
Mothernode allows you to customize the intro message in emails that are sent to customers when quotes become orders, and when orders are shipped. Click here for information on how to customize transaction messages.